Update #569: December 2 2013
So, you like jeans? Well, enjoy Marieke in her ripped denim jeans and long jeans shirt over a tight black top.
Cute leather boots to complete this fully clothed wetlook!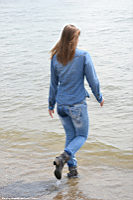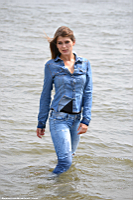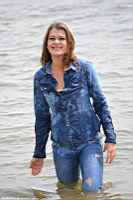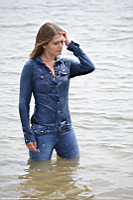 Update #567: November 18 2013
New girl Joyce is wearing black legging under a tight skirt and a white tanktop under a red jacket.
She gets soaking wet, showing off her beautiful blond hair!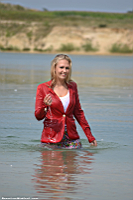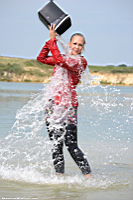 Updating every week since 2003!
Premium Wetlook is a WAM member site for fully clothed wetlook in casual and formal clothes.
Not just a pants and shirts, wet jeans or wet dresses, but complete outfits, mostly including socks and shoes!
All the clothes do get soaked, and most of the girls are wearing their own clothes which they wear to school or work as well!



All girls are over 18 years old. UMD