HOME | UPDATES | JOIN | MEMBERS | LINKS

Update #634: April 14 2015
Movie of asian beauty Gaby on heels in skirt and jacket with a tear in her pantyhose.
So it's time to rip those panties to shreds!

Update #633: April 5 2015
Elsa in office suit and pantyhose gets herself soaking wet and takes her jacket and shoes off

Update #632: March 28 2015
Nicole and Carola want to get wet together, but Nicole chickens out... Carola has fun for two however :-)

Update #631: March 22 2015
Movie of Joyce in black pants and white blouse under a red jacket which she takes off at the end.

Update #630: March 14 2015
Tomorrow 17-year-old Max Verstappen makes his debut in the Formula1 for Toro Rosso...
To support him, here is Anja in netstockings, denim skirt and a red bull shirt :-)

Update #629: March 8 2015
Sporty Stacey in black pants and a jacket over a tanktop, with sneakers

Update #628: February 26 2015
Pretty Louise in black pants, suede boots and a c-thru white blouse.

Update #627: February 18 2015
Movie of Sigrun in black pantyhose under a short skirt and a blouse under a red jacket.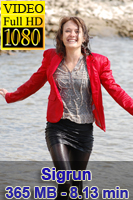 Update #626: February 12 2015
Esmaralda and Mandy in blue. Mandy in a skirt and Es in a tight jeans.
They play, jump and fight until they are completely soaked.

Update #625: February 3 2015
Anime-girl Lucy in schoolgirl knee socks that go from light gray to very dark gray
and pumps with heels, nice black outfit and happy girl!

Update #624: January 24 2015
Movie of emo babe Nathalie in regular jeans on All stars and a white shirt with a slipping bra under a green coat

Update #623: January 14 2015
Perfect shaped Yael in tight pants and blue sweater gets soaking wet

Update #622: January 5 2015
Samantha has great hips and bum, showing off in a tight legging under a wide gray shirt
Also cute short leather boots

Update #621: December 27 2014
Back from Ireland, sorry you missed us at X-mas guys!
Now, to end the year with a very nice movie of Divinia in jeans pants and a denim shirt over a tight black top
Updating every week since 2003!
Premium Wetlook is a WAM member site for fully clothed wetlook in casual and formal clothes.
Not just a pants and shirts, wet jeans or wet dresses, but complete outfits, mostly including socks and shoes!
All the clothes do get soaked, and most of the girls are wearing their own clothes which they wear to school or work as well!



All girls are over 18 years old. UMD