HOME | UPDATES | JOIN | MEMBERS | LINKS

Update #681
Movie of elegant girl Gaby on high heels, tight black stockings and a little dress.




(also available as pay-per-download at www.wetlookstore.com)



Update #680
Louise also did a solo shoot wearing a classic 70's dress that belonged to her aunt.
The fabric was very hard to get soaked, but in the end she got it all wet.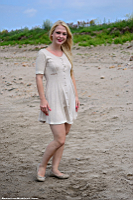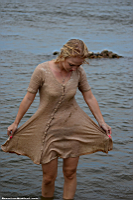 Update #679
New girl Kimberley came along with blond Louise and wanted to try it herself.
Great jeans and sunny poses!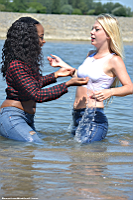 When you join, you will get access to all of the currently available high resolution images and movies.
We update nearly every week and do rotate, so join if you don't want to miss anything!
Updating since 2003!
Premium Wetlook is a WAM member site for fully clothed wetlook in casual and formal clothes.
Not just a pants and shirts, wet jeans or wet dresses, but complete outfits, mostly including socks and shoes!
All the clothes do get soaked, and most of the girls are wearing their own clothes which they wear to school or work as well!



All girls are over 18 years old. UMD